Blogs
Current Affairs
Israel hires foreign mercenaries for Gaza massacre after heavy losses in ground operations
After suffering many casualties in its ranks due to Hamas attacks, the Israeli army has hired foreign mercenaries for its ground offensive in Gaza.
The Spanish newspaper El Mundo revealed on Friday (November 3, 2023) that the Israeli army began hiring foreign mercenaries, many of European nationality, after suffering hundreds of casualties as a result of the surprise operation 'Al-Aqsa Storm' launched on October 7 by the Palestinian Islamic Resistance Movement (HAMAS).
Among the foreign fighters is a notorious Spanish mercenary, linked to the neo-Nazi movement, who previously fought in Ukraine and was seen alongside Israeli soldiers in Gaza last week.
El Mundo spoke with the mercenary, identified as Pedro Díaz Flores, who said he receives 3,900 euros ($4,187) per week for joining the Israeli army, at a time when Israeli troops have launched a counteroffensive, including a ground incursion into the Gaza Strip to combat HAMAS, which has a wide network of sophisticated and equipped tunnels throughout the enclave, enough to surprise the enemy.
"So I came for economy, for money. They pay very well, offer good equipment and the work is calm. "It is 3,900 euros [$4,187] per week, leaving aside the complementary missions," Flores said of his reasons for joining the occupation forces.
However, Flores insists he is fighting in the occupied Syrian Golan Heights. "We only provide security support to arms convoys or troops of the Israeli armed forces that are in the Gaza Strip, we do not fight directly against HAMAS, nor do we participate in assault operations," he alleged.
He said that he and other foreign mercenaries are "in charge of the security of checkpoints and access control on the borders of Gaza and Jordan. There are many PMCs [private military companies] here and they share the work. Traditionally, they have guarded the border terminals between Eliat and Aqaba," he added.
The Spanish newspaper published in its article an image of Flores, 27, with his colleagues near the Gaza Strip.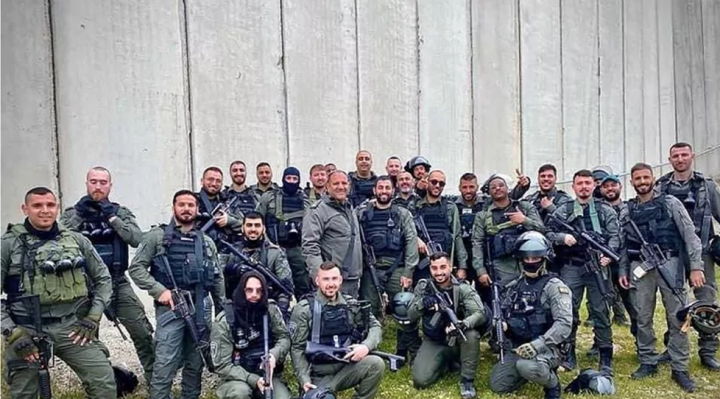 Several media outlets reported last month that foreign mercenaries stationed in Ukraine have begun to leave the European country, involved in war with Russia, to join the Israeli army, while the West's focus has also changed, focusing its aid on the Zionist entity, which has been carrying out a genocidal aggression in Gaza for a month, where it has killed nearly 10,000 civilians.
Despite its promise to launch a large-scale ground offensive in Gaza, the Israeli army has failed to achieve its targets during its operations, in which it has also lost dozens of its soldiers and tanks and armoured vehicles.