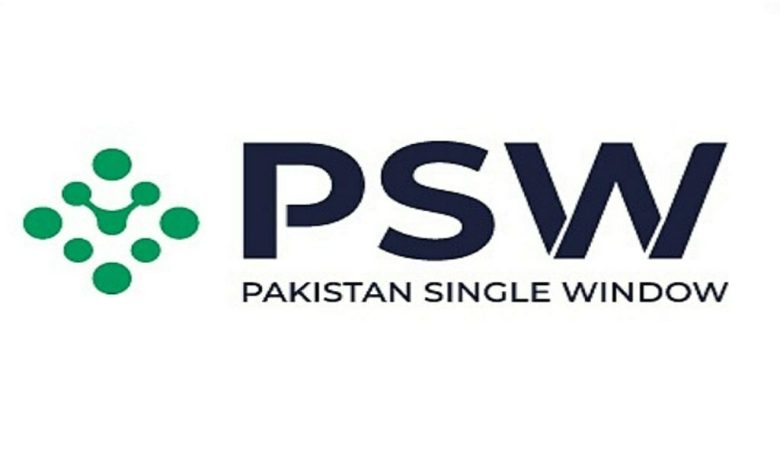 Pakistan Single Window (PSW) has successfully integrated its digital services with four government departments as part of the initiative's Phase-II rollout.
The integration of PSW's digital services with the Mercantile Marine Department (MMD), the Marine Fisheries Department (MFD), the Ministry of Narcotics Control (MNC), and partially with the Drug Regulatory Authority of Pakistan (DRAP) enables these departments to ensure the swift issuance of certificates, licenses, and permissions to cross-border traders electronically, providing a more comprehensive and inclusive platform for trade facilitation.
PSW has also successfully integrated with the Sindh Excise, Taxation & Narcotics Control department for the collection of provincial cess and other services related to cross-border trade.
Integration of the PSW system with MNC and MFD enables the online processing and issuance of Import Permits and Export Certificates, resulting in significant time and cost savings, while PSW's DRAP mechanism accelerates the registration and approval process for entities falling under its purview.
Similarly, MMD can now electronically issue seaworthiness certificates for importing used ships and boats through the online submission of applications.

Commenting on the milestone, the CEO of PSW, Syed Aftab Haider, said, "PSW is working to provide a state-of-the-art digital experience to regulators and cross-border traders in fulfilling cross border trade-related compliance requirements, enabling a wider range of entities to benefit from our services while promoting transparency and driving overall economic growth. We have been successfully achieving the performance benchmarks agreed with the government which could not have been possible without the support and commitment of other government agencies and partner organizations working with us".

As part of the rollout process, PSW is also conducting information and training sessions to proactively support stakeholders in the optimal use of the system. User adoption of the PSW system is close to 69,000, with coverage in terms of locations, services, OGAs, and new modules continuing to expand steadily.

PSW's digitalization services also allow traders to execute financial transactions to relevant departments through online payment options available on the platform.
The Single Window environment contains fully harmonized and user-friendly interfaces available to importers, exporters, and the processing staff of the departments in line with already integrated regulatory departments. PSW continues to work towards integrating more government agencies, including DRAP, TDAP, and BOI, as part of its phased rollout strategy and developing a Port Community System.