Foreign arms worth $1 billion supposed to transport to Ukraine seized as 2.5 km long tunnel busted in Panjshir
Report: Muhammad Qasim
The supplies of Russian oil including petrol and diesel along with food items have reached Afghanistan via Hairatan Dry Port as per the agreement between Afghanistan and Russia. The supplies left for Kabul from the Toraghandi terminal of Hairatan Dry Port.
Moscow has agreed to provide more aid, including wheat, edible oil, free of charge for next five years on the condition of preventing the smuggling of foreign weapons from Afghanistan to Ukraine. The Afghan defence minister visited the Hairatan Dry Port on Tuesday (Oct 4) while also arriving at the Wakhan border to start trade with China.
Reliable sources in Kabul told The Ummat newspaper the talks between the Afghan government and Russia have deepened.
Russia has agreed to provide oil, edible oil and wheat supplies and other relief materials for five years the Afghan government, on the condition that the smuggling of American and European weapons from Afghanistan to Ukraine should be stopped, as efforts have been started to purchase weapons by many key Afghan figures to use modern weapons in Afghanistan against Russia in Ukraine.
Moscow has also said it will allow Afghan traders to trade in the Russian currency Ruble, Afghan currency and Chinese currency Yuan instead of dollars. Training of Afghan soldiers, Russian weapons, aircraft and helicopter spare parts will also be provided under the agreement.
A senior Afghan government defense ministry official, speaking on condition of anonymity, said a major arms smuggler from the northern Afghanistan had offered the United States to bring U.S., Russian and European weapons from Afghanistan to Ukraine.
However, the Taliban government raided a two-and-a-half-kilometre long tunnel in Panjshir and seized weapons worth about one billion dollars. The seized arms include Russian, European and American weapons. These weapons were hidden by the commanders of the Northern Alliance. According to sources, some part of the arms cache was smuggled to Ukraine from time to time.
Sources said the Taliban security personnel specially invited Defence Minister Maulvi Yaqoob and Interior Minister Sirajuddin Haqqani after the arms seizure. The two ministers were surprised to see the weapons kept in the tunnels, if this amount of weapons had been used inside Afghanistan, it could have been fought for at least ten years.
According to sources, the seized weapons have been transported through helicopters, and military vehicles to Kandahar, Helmand, Mazar-e-Sharif and Kabul. During the transfer of weapons, the help of many experts was taken and during this time even the Taliban security personnel were not only kept unarmed but also banned from carrying mobile phones and other equipment inside the tunnels.

According to sources, Moscow has started supplying fuel oil to Afghanistan after assurances from the Afghan government and a convoy of hundreds of vehicles carrying 8,000 liters per tanker of petrol and diesel reached the Hairatan Dry Port and from there it shifted to its Torgandi oil terminal on Monday.
As the oil supply to Kabul and other areas resumes, the price of petrol in Kabul has come down from 88 Afghan Rupees to 80 Afghan Rupees per liter, while the prices of food items have also decreased after reports of the arrival of wheat and edible oil from Russia.
Afghan Defence Minister Maulvi Yaqoob is supervising the implementation of agreements between Russia and Afghanistan, the sources said. He also visited the Chinese border with Tajikistan in Afghanistan's northern Badakhshan province on Tuesday and asked customs officials to stop arms smuggling from Afghanistan at all costs, while negotiating with Chinese authorities locally to rebuild the centuries-old Silk Road on China's Wakhan border and restore the road.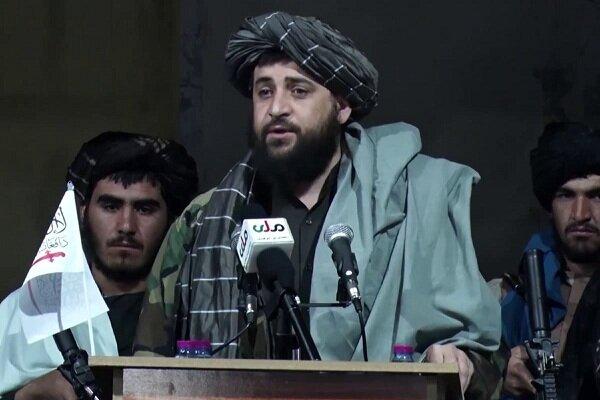 China wants access to Central Asia, Europe, Turkey and Iran through the Wakhan Belt, which is not only easier from Afghanistan but also the safest route in the world. China has been striving for this route for many years. However, it now has a good neighboring partner in the form of the Taliban government.
If Iran is connected to Xinjiang via Wakhan, the oil pipeline from Iran will go through Herat to Badakhshan and beyond to China. Russia and China's greater interest in Afghanistan once again created problems for the United States. That is why the United States has decided to restore its relations with Pakistan so that it can re-establish its influence in Afghanistan.