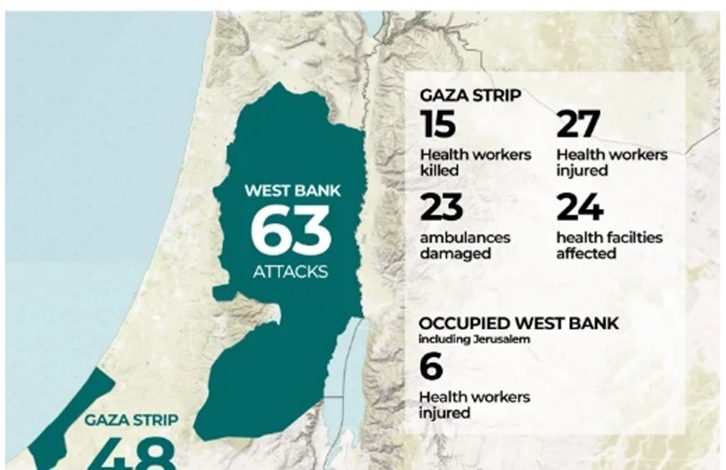 Al Jazeera, based in Qatar, has contested the Israeli army's explanation of the airstrike on Gaza's Al Ahli Arab Hospital, which occurred two days ago. According to Israel, the explosion at the hospital resulted from a failed rocket launch by the Islamic Jihad, and the Israeli Defence Forces utilized Al Jazeera's live feed during the attack as evidence that a rocket fired from Gaza caused the damage.
However, Al Jazeera's Sanad Agency for fact-checking and digital investigation thoroughly examined the Israeli claims and analyzed time-coded footage from multiple sources, including their own live broadcast.
The investigation disclosed that the Israeli statements appeared to have misinterpreted the evidence to construct a narrative that one of the flashes recorded was a misfired rocket.
Al Jazeera's analysts, after scrutinizing the videos, determined that the flash attributed by Israel to a misfired rocket was, in reality, the result of Israel's Iron Dome missile defense system intercepting and destroying a missile in mid-air.
According to Al Jazeera's analysis, there were four Israeli airstrikes targeting areas near the hospital between 6:45 pm and 7:00 pm on Tuesday.
These strikes occurred at 6:54 pm, 6:55 pm, 6:57 pm, and 6:58 pm, around the time of the hospital attack. At 6:59 pm, a rocket was launched from Gaza, which Israel claimed hit the hospital. Al Jazeera's live feed, however, revealed that the rocket was intercepted and completely destroyed about 15 seconds later. This interception marked the last rocket launched from Gaza before the hospital bombing.
Five seconds after the interception, an explosion in Gaza was visible, followed by a much larger explosion two seconds later. This larger explosion was the one that struck the Al Ahli Arab hospital. Based on this analysis, Al Jazeera concluded that there was no basis for the Israeli army's assertion that the strike was caused by a failed rocket launch.