Current Affairs
Trump said NFL players who kneeled should be fired. The more players kneeled
Trump said NFL players who kneeled should be fired. The more players kneeled
President Trump on Sept 24 continued to blast NFL players kneeling during the National Anthem
Trump twitted that fans should
" Refuse to go to the games until the kneeling protests end"
He added that teams should
"Fire or suspend players who kneel during the anthem"
Treasury Secretary Steven Mnuchin said players can exercise their right to free speech  " off the field"
U.S. Treasury Secretary Steve Mnuchin
Players from several NFL teams responded to Trump by kneeling or locking arms before games.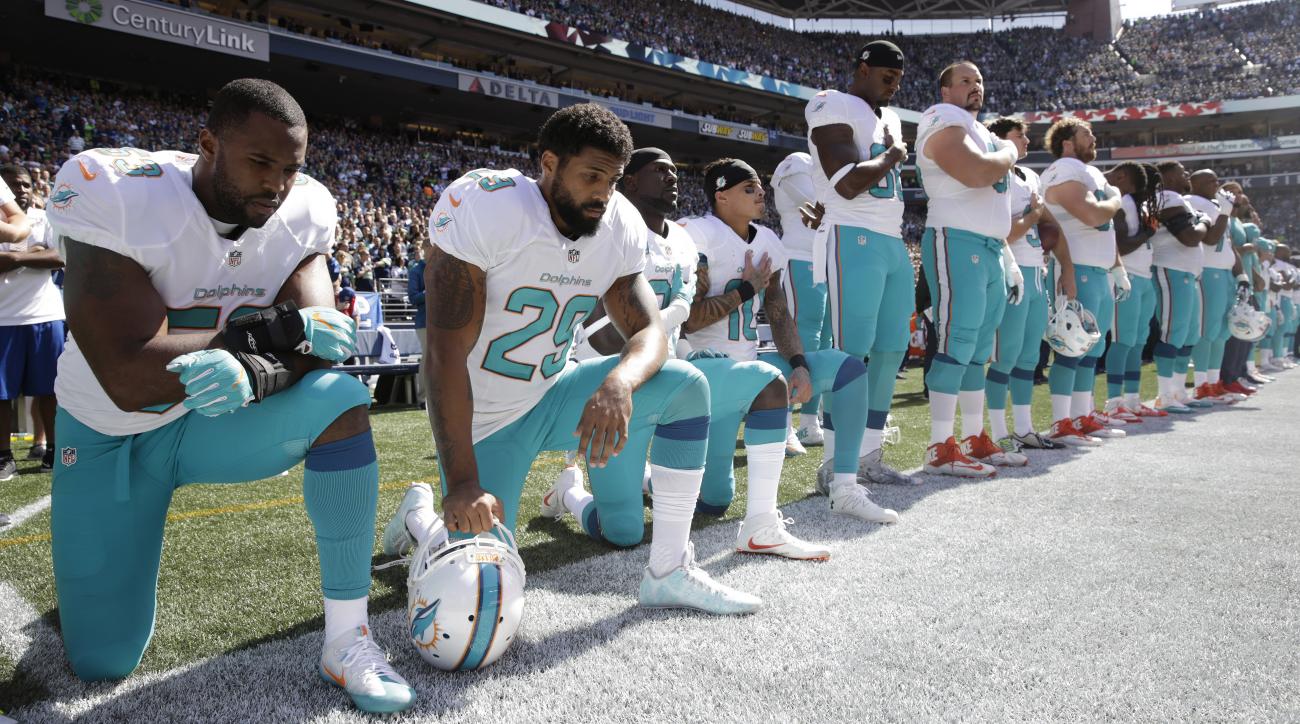 More than 130 NFL players kneel or sit in the protest.
The Baltimore Ravens and Jacksonville Jaguars started the series of silent protests.
The Pittsburgh Steelers stayed in their locker rooms during the national anthem.
Except Steelers left tackle Alejandro Villanueva, a former Army Ranger who stood outside the tunnel.
In a statement, Steelers President Art Rooney II said his team respects "diverse opinions"
Before returning to Washington, Trump addressed the issue in a statement to reporters and said that his criticism of players kneeling during the anthem has nothing to do with race.
Former San Francisco 49ers quarterback Colin Kaepernick started the practice in 2016. He kneeled to protest against police violence towards minorities.
Source: Washington Post